HEBEI JIBO MECHINE TOOL MANUFACTURING CO.,LTD.
HEBEI JIBO MECHINE TOOL MANUFACTURING CO.,LTD.
Hebei Jibo Machine Tool Manufacturing Co., Ltd. is a medium-sized enterprise. The company is located in Xingwan Industrial Zone, 40km away from Xingtai Dezhou provincial highway in the northeast of North China Plain. Founded in 1988, the company is specialized in the research and development of vertical lathes. Its products are popular in Henan, Shandong, Shanxi, Zhejiang, Jiangsu, Guangdong, Yunnan, Gansu, Liaoning, Jilin and other provinces and cities.
The main products are: series single and double column CNC, digital display vertical lathe, turning and milling compound vertical lathe, series fixed beam, moving beam CNC gantry milling machine, end milling machine, floor type boring and milling machine, etc.
The enterprise covers an area of more than 28000 square meters, with more than 200 employees, of which 15% are senior technicians, more than 40% are intermediate technicians, and more than 150 sets of supporting equipment. It has formed a one-stop production pattern of casting, processing, installation, and debugging. According to customer requirements, it can provide one-stop services of design, manufacturing, installation, and debugging. The enterprise operates in strict accordance with the ISO9001 international quality management system certification standard, so that the enterprise can develop steadily for a long time.
With professional production technology and high-quality service business philosophy, the enterprise has won the praise and trust of customers.
The development goal of the company is to enhance the core competitiveness of the enterprise with high and new technology, constantly seek innovation, promote the development of the enterprise with innovation, and drive the sales, design, production and manufacturing mode to connect with the world.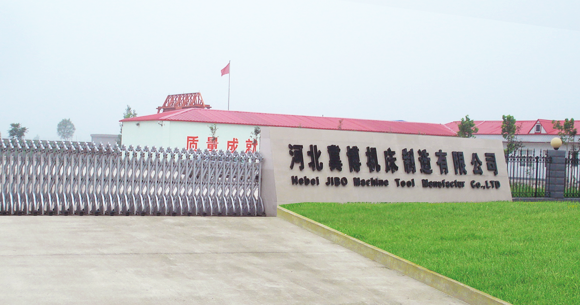 ---
HEBEI JIBO
HEBEI JIBO MACHINE TOOL MANUGACTURING CO.,LTD.
---